Business Development Services / Other business services
A. Cash flows budgeting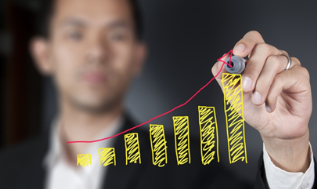 Cash flows budgeting provide an overview of cash inflows and outflows during a specified period of time. This is often called the cash flow, or the cash budget. Just as cash flow is one of the most critical elements of business, the cash flow projection or table is one of the most critical elements of a business plan.
If your bank or any other external entity requires cash flow forecasts, then we are experienced in preparing these for our clients.
B. Business Plans and Financial forecast
We like our business clients to know where they are going and so we encourage them to write business plans & financial forecast and of course help them to do so.
We know that businesses with written plans are far more likely to be successful than those without. We recommend that the business plan and financial forecasting not only sets out your vision and your objectives, but how you will accomplish them.
Business plans and financial forecast are also required by financial institution before granting credit. They also need to accompany in the post office application.
We prepare business plans and financial forecast which cater to your specific/individual need.
C. Business Formation
Most people who start up in business do so because they have a good business proposition and the enterprise and commitment to see it through, not because they are experts in the legal, financial, and fiscal aspects of running a business.
However, those who seek professional advice at an early stage have a greater chance of success.
We understand the difficulties businesses face at the outset and help them start off on a secure footing by providing a personal service. We can help you by making the process as straight forward as possible.
We can assist you in certain aspects of your business start-up like
Decide on the most suitable structure for your business (i.e. sole trader, partnership, limited liability partnership or limited company)
Prepare a business plan, cash flow projections, budgets and trading forecasts
Assess your finance requirements and advise on the most appropriate source of finance
Help you establish relationships with banks and solicitors and any other necessary professional advisers
Carry out registration procedures with Companies House and H M Revenue & Customs
Set up an internal accounting system
D. Company Secretarial functions
All private limited companies need to file their accounts within 9 months of the year end. We are able to file these electronically. We also assist with filing annual returns and other forms to notify changes to the Registrar.
Our company secretarial services includes but not limited to the following
Filing annual returns, accounts, notification of director changes and other forms required with the Registrar of Companies at Companies House.
Maintaining the company's statutory registers including the Register of Directors and Secretaries, Register of Members, Register of Directors' Interests and Register of Mortgages and Charge
Provide Registered Office facilities.
Providing information on all registered companies through our "Companies House On-Line" facilities.
Checking company name availability and dealing with formation of new companies or name changes.
General Advice on company law.